Sephora shared some amusing photos on Facebook today in an album titled,
"The Big Reveal,"
displaying the contents of staff member makeup bags. I got a kick out of this for some reason; there's something so tag-like about it, so "what's in my purse" that I thought it would be a fun little thing to post myself.
(In my
"What's in My Purse"
video there aren't any makeup items other than a backup neutral lip balm and a tiny pot of Mineral Veil. This is because what I carry with me is constantly changing. I wear a different lip product everyday, adding it to my bag, and when my makeup bag gets full I put everything back and start all over. Items like eyeshadow or foundation I apply before I leave the house and have no reason to bring with me.)
What's shown in the photo is everything that was in my makeup bag at the time I decided to post this.
1. Badger Cuticle Care.
2. Korres Lip Butter in "Quince."
3. Nivea "A Kiss of Smoothness" Hydrating Lip Care.
4. Philosophy Candy Cane Lip Shine.
5. Buxom Lips in "Trixie."
6. Clinique Almost Lipstick in "Black Honey."
7. Eyeko London Lips in "Mayfair."
8. Kolinsky Lip Brush.
9. Eyeko Fat Balm in "Strawberry." (
Swatches
.)
10. Shiseido Maquillage in "PK386."
11. Maybelline Japan Water Shine Lipstick in "216."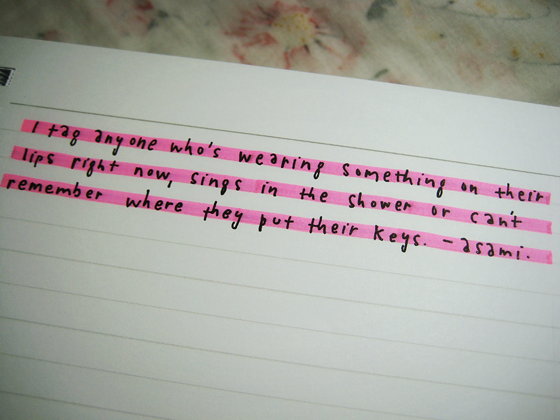 If you have been tagged and would like to participate, simply snap a photo of your makeup bag contents, list the items and finish by tagging a few fellow bloggers of your choice. This tag is about what you're carrying with you right now, not necessarily what your favorites are.