I've been very concerned with conditioning my lashes this past year and it's nice to show off their length with a fresh new mascara!
Eyeko
"Big Eyes" Mascara is packaged in a squeezable tube as opposed to a solid tube, which is nice because it allows you to mix up the product a bit and fully coat the brush. As your mascara ages, it's nice to be able to access every last bit of the product with packaging like this. (When it comes to eyeshadow primer, I actually prefer Too Faced "Eyeshadow Insurance" to Urban Decay "Primer Potion" for this exact same reason.)
I would like to say thank you very much to Sophie for providing me with this mascara so I could give it a try. I love testing out new things, especially makeup.
Here is a close-up so you can get a good look at the texture and color of "Big Eyes."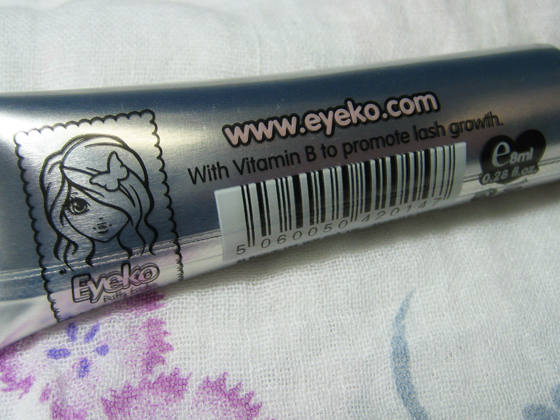 The formula contains vitamin B to help prevent dryness and lash breakage, which in turn promotes growth.
After wearing this mascara for the past fourteen hours I think the best thing about it is that I had absolutely no issues with flaking or smudging. It definitely holds up very well.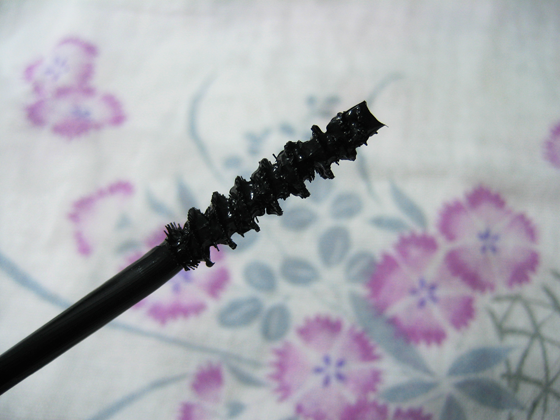 The wand is small, which I like, as large wands make it difficult for me to reach tiny corner lashes or lower lashes.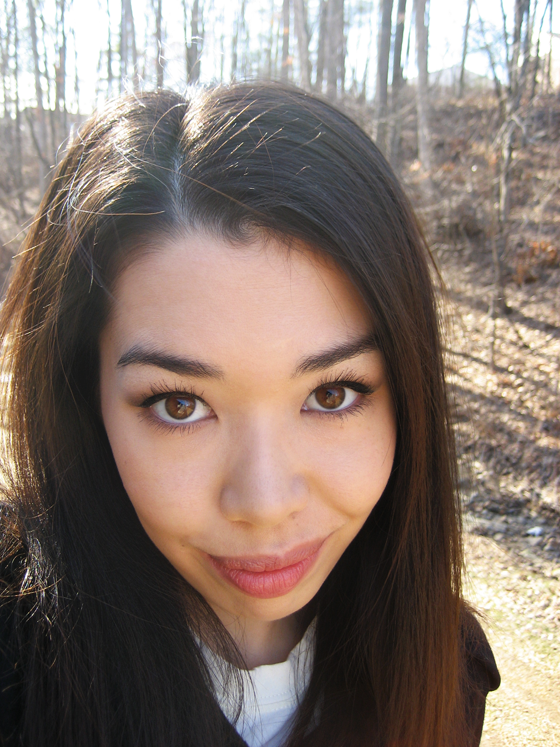 Here are my lashes after having applied
Eyeko "Big Eyes."
I love the staying power of "Big Eyes" most, and the fact that it does not smudge. I do consider combing through with a lash comb necessary however, in order to separate clumps. It is a very deep black which I am fond of, and I like the inclusion of vitamin B. All in all, as long as you have a lash comb, it's a mascara very much worth wearing and it's lengthening abilities are quite significant!